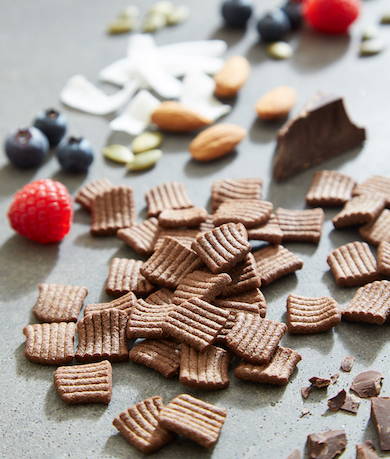 DECADENT DARK CHOCOLATE FLAVOR
Catalina Crunch has a signature dark chocolate flavor and mildly nutty undertone, a flavor profile unparalleled in the cereal aisle.

Premium European Cacao Powder
Sourced straight from Europe, our premium cacao powder gives our cereal its signature chocolate flavor.

Artisanal Cereal - One Batch at a Time
We take a lot of pride in our product. Every batch is tasted by our Cereal Master to ensure the flavor is just right.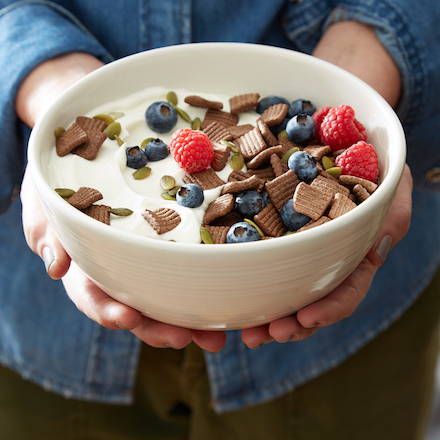 PREMIUM, ALL-NATURAL INGREDIENTS
We believe what you put in your body matters. So we only use the highest-quality, all-natural ingredients available.

Non-GMO blend of plant proteins and fibers
Our blend of seven plant proteins and fibers is designed to keep you full longer and promote gut health.

Zero artificial ingredients
We never have and never will use any artificial sweeteners, flavors or colors of any kind.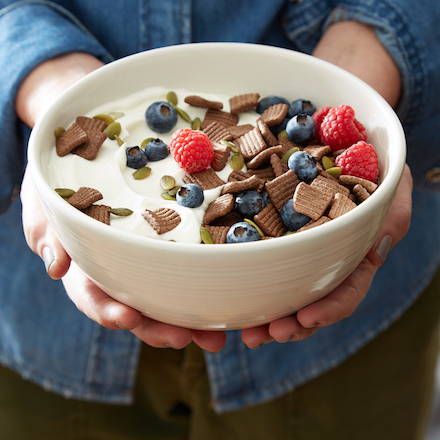 OUR CEREAL IS LONG-BAKED FOR MAXIMAL CRUNCH.
HERE'S WHY CRUNCHY IS BETTER.
According to science, crunchy foods are more pleasurable to eat and thus your brain tells your stomach you are full sooner.
Crunching on Catalina Crunch gets your blood flowing to your jaws and brain, waking you up and boosting your energy.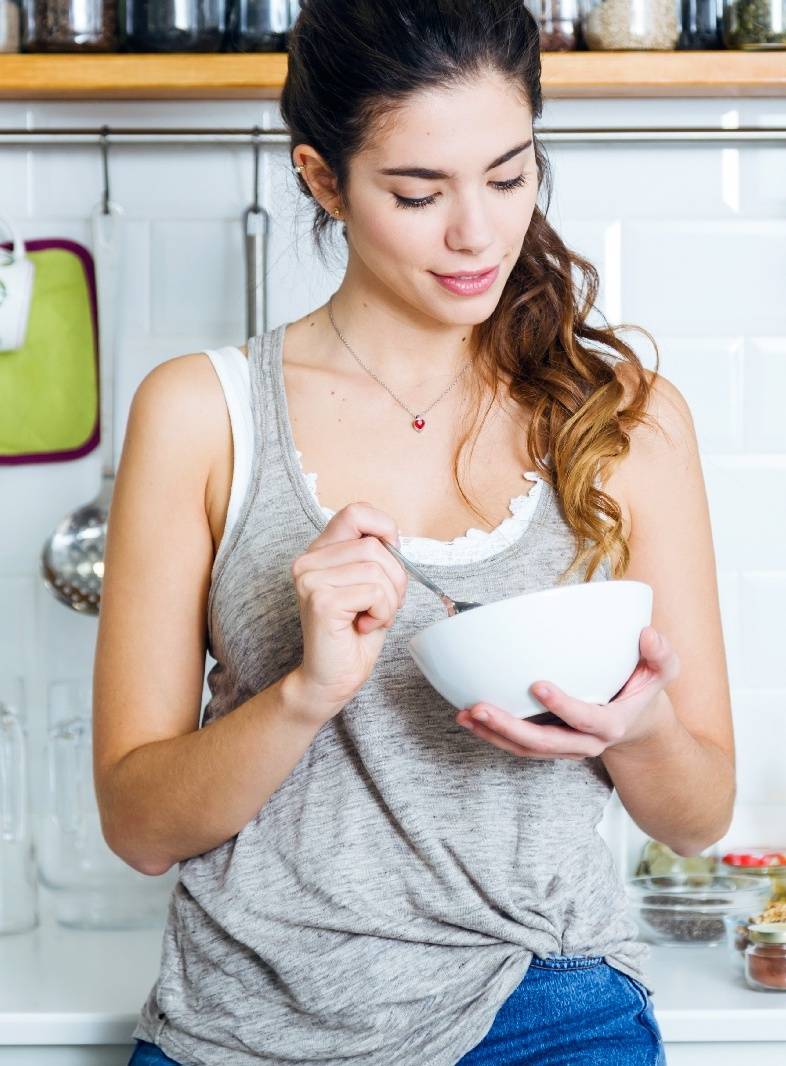 Crunchy foods that are high in fiber and protein take up more room in your stomach, which means you stay full, longer.
Just like celery, when you crunch on Catalina Crunch, you burn calories in the process.
HI, I'M KRISHNA - HERE'S MY STORY
As a kid, I ate chocolate puffs every day for breakfast and absolutely loved them!
Unfortunately, when I turned 17, I was diagnosed with T1 diabetes and had to give them up since they are just sugar and empty carbs.
I tried many healthy options for breakfast. But besides eggs, everything tasted like cardboard.
I got fed up. I wanted a delicious cereal that would satisfy my chocolate craving but that didn't have all the sugar and empty carbs. So I made my own: Catalina Crunch.
They've filled my mornings with child-like excitement. I am so proud of what we've created, and I can't wait to share this delicious new cereal with you!
"Ever since starting Keto, I've been craving something crunchy like cereal. I was so excited to try Catalina Crunch and it did not disappoint! I love it so much!"
- MICHELLE GEE
Product Manager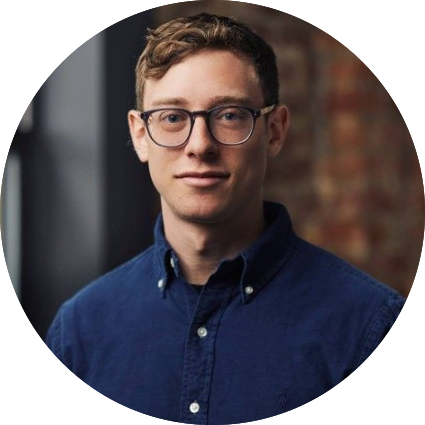 "Finally! A chocolate cereal that isn't loaded with sugar. It tastes so much better than the plain cereal I used to eat and is healthier too!"
- DAN SHIPPER
Entrepreneur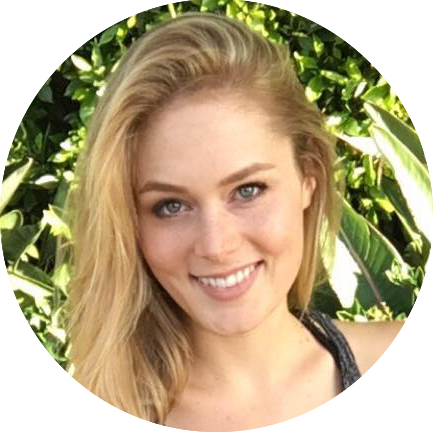 "Feeling hungry an hour after breakfast is the worst. I needed something that would keep me full till lunch, so I looked around and found Catalina! It is so filling it keeps me going into the afternoon! I love it!"
- ALEX JEWETT
Advertiser
Is shipping free?
Yes! Shipping is free on all orders.
What milk should I eat this with?
If you are on Keto, we recommend Unsweetened Almond Milk - it has 0g carbs.

Is the cereal Keto Friendly?
Yes! For those on Keto, blend your 0g carb milk with 1 tbsp nut butter for even more fat. It's yummy!
Is your subscription
commitment-free?
Yes! Your subscription renews monthly (every two months for variety pack) and you can cancel whenever you'd like in just one click. Gift subscriptions do not automatically renew.
How big is the package?
Your order includes a 30-day supply of cereal. You get four pouches of cereal and each pouch is about the same size as a box of cereal at the grocery store (9oz).
How big are the Variety Packs?
The Variety Pack includes a 45-day supply of cereal: two pouches of Dark Chocolate, two of Cinnamon Toast and two of Maple Waffle.

The Mega Variety Pack includes a 90-day supply of cereal, four of each flavor.
Is the cereal Vegan?
Yes! All ingredients are plant-based.
Is the cereal non-GMO?
Yes it is!
What does the Dark Chocolate flavor taste like?
It tastes like the loud crunchiness of a pretzel colliding with the delicious flavor of dark chocolate.

What does the Cinnamon Toast flavor taste like?
It tastes like a piping hot Cinnamon Roll with icing transformed into a cereal.

Do kids like Catalina Crunch too?
Yes! We can't speak for all kids but the kids who've tried Catalina Crunch love it.

Is the cereal gluten + grain free?
Yes! We don't use any ingredients containing gluten or grain.

Be the first to know when we launch new flavors and recipes!

We make delicious cereal that's also good for you.
Try some recipes from the Catalina Crunch family.
Email us: hi@catalinacrunch.com
30 W 53rd Street
New York, NY 10019