---






Tasty Cookies with Great Macros
Our Sandwich Cookies are Packed with 4g Protein, 3g Fiber and Only 5g Net Carbs!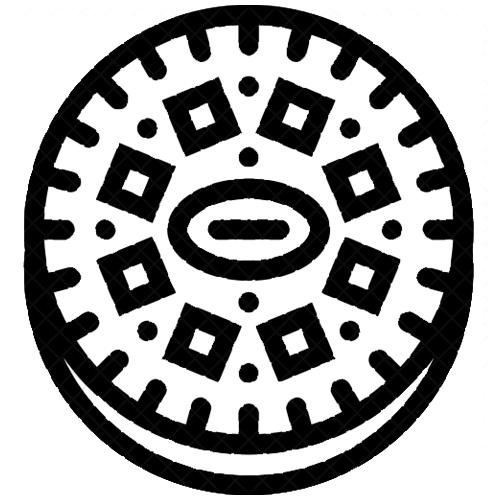 Traditional Sandwich Cookies are Loaded with Sugar
If you are reading this, you likely gave up dunking Sandwich Cookies in milk a long time ago when you found out the cookies are almost half Sugar (Diabetes in cookie form), and contain virtually zero life-sustaining nutrients like Protein or Fiber.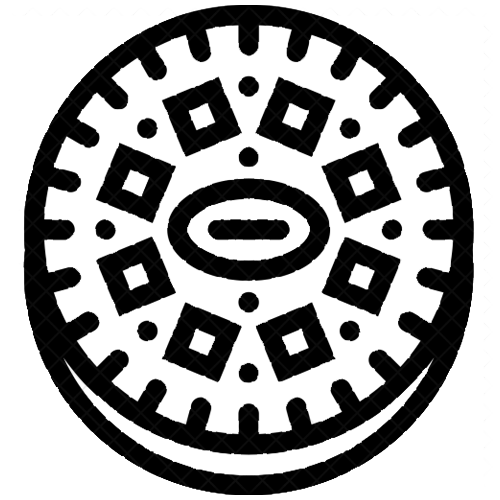 Catalina Crunch Keto Sandwich Cookies only have 1g Sugar per Cookie (2g Sugar per serving)! We took out the loads of Sugar and replaced it with Plant Protein and Fiber.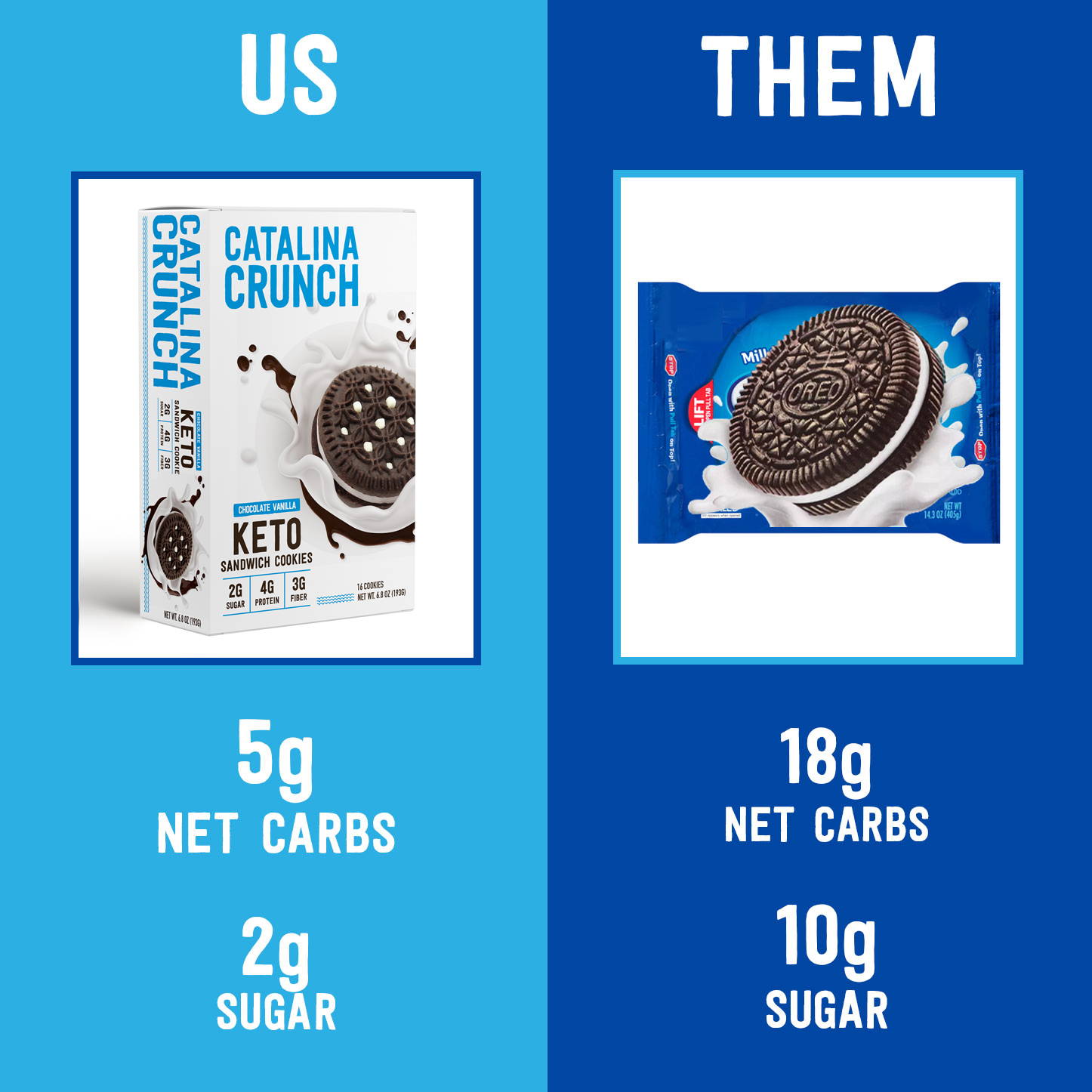 Four Delicious Flavor Combinations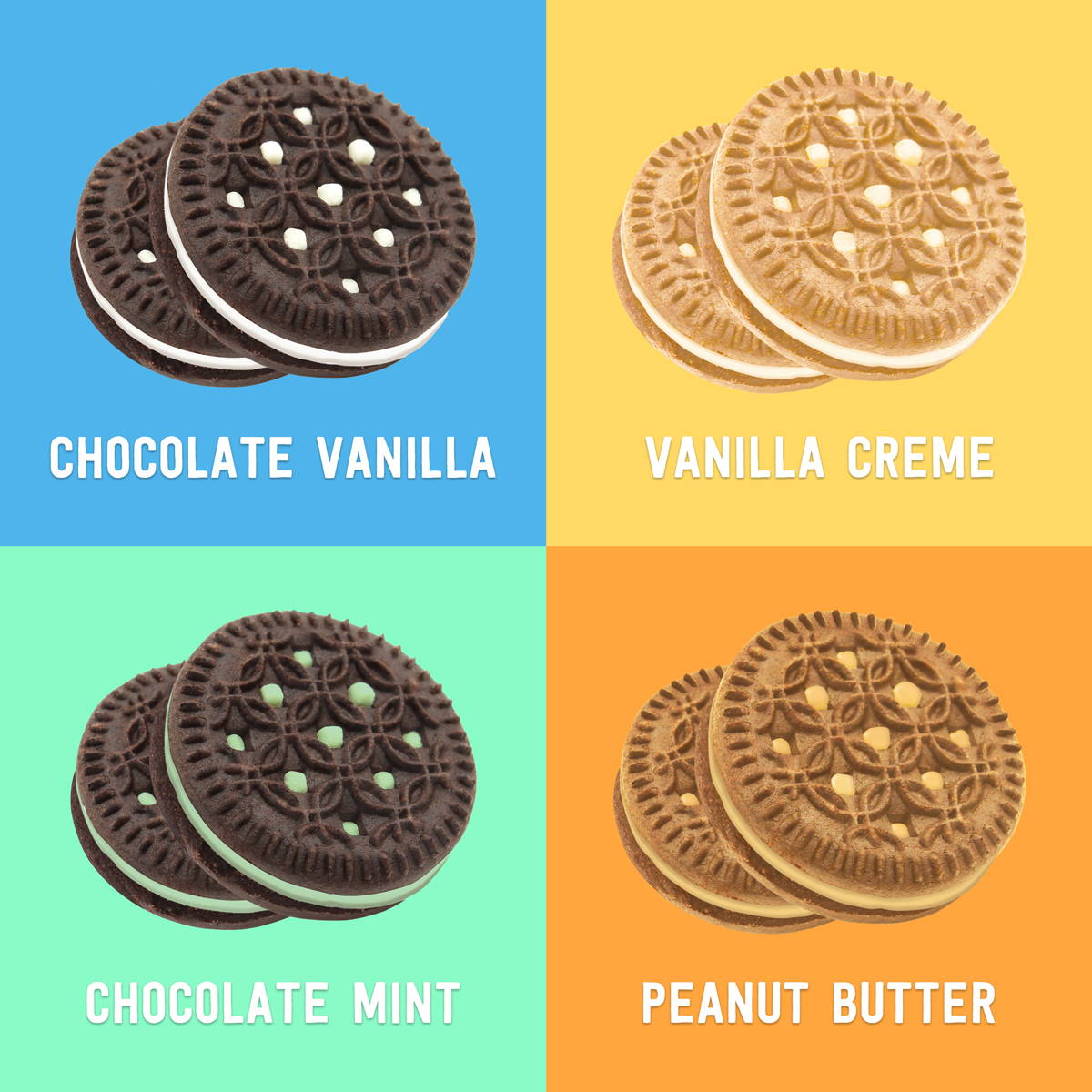 One of the finest Dutch cocoa powders combined with a delicious vanilla creme filling delivers a signature cookies and cream flavor.
Crunchy vanilla cookies paired with creamy vanilla filling create a delectable vanilla flavor that will keep you coming back for more.
Decadent chocolate cookies and refreshing mint filling come together perfectly, giving you a flavor combination that is hard to resist.
Smooth peanut butter filling sandwiched between two peanut butter cookies offers a delicious combination of sweet, salty, and nutty all wrapped into one.
Made with Premium, Natural Ingredients
Our Sandwich Cookies are made with a blend of Non-GMO pea protein and Prebiotic Fiber from plants.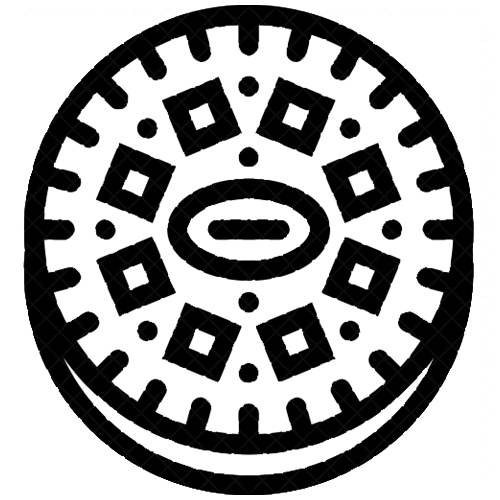 Non-GMO Blend of Plant-Proteins & Fibers
The combination delivers over 4g Protein in just two cookies. That's about as much protein as a small egg.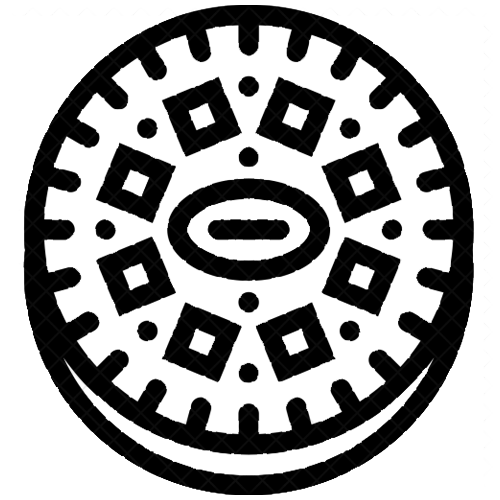 Zero Artificial Ingredients
We never have and never will use any artificial sweeteners, flavors or colors of any kind.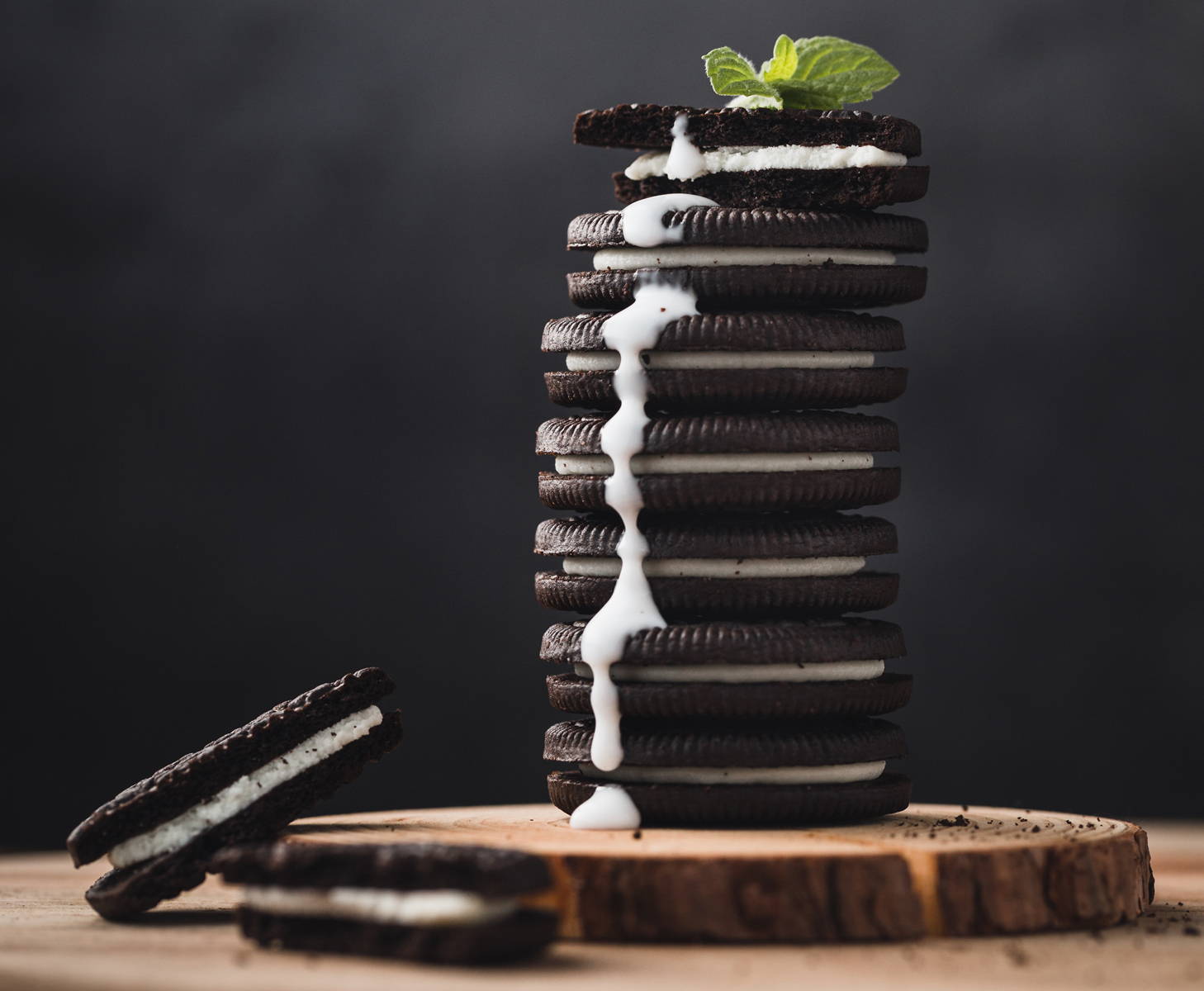 Hi, I'm Krishna - Here's My Story
Like many kids, mainstream snacks and cereals were a memorable part of my childhood. There's nothing I loved more than chocolate puffs for breakfast or a delicious sandwich cookie dunked in a glass of cold milk.
Unfortunately, when I turned 17, I was diagnosed with T1 diabetes and had to give up many of my favorite snacks since they are typically loaded with sugar and empty carbs.
I started eating Keto to help manage my blood sugar, but the few healthy options available tasted like cardboard. I got fed up! I wanted delicious snacks that would satisfy my cravings but weren't loaded with all the sugar and empty carbs.
So in 2017, I started baking low carb versions of all my favorite snacks. My first creation was Catalina Crunch Dark Chocolate Cereal. Our early customers loved it so much they wanted a Cinnamon flavor, so I made that too. After two more years and a lot of fun in the kitchen, we've expanded to eight Cereal flavors and four flavors of Sandwich Cookies.
Eating our snacks makes me feel like a kid again. I am so proud of what we've created and I can't wait to share our delicious snacks with you!
Frequently Asked Questions
Are the Cookies Keto Friendly?
Yes! Catalina Crunch Keto Sandwich Cookies are 100% Plant-Based, and packed with Pea Protein.
Yellow Pea Protein is rich in iron, arginine and branched-chain amino acids and offers benefits like improved muscle growth, feelings of fullness and heart health.
What are the Ingredients and Nutrition Facts?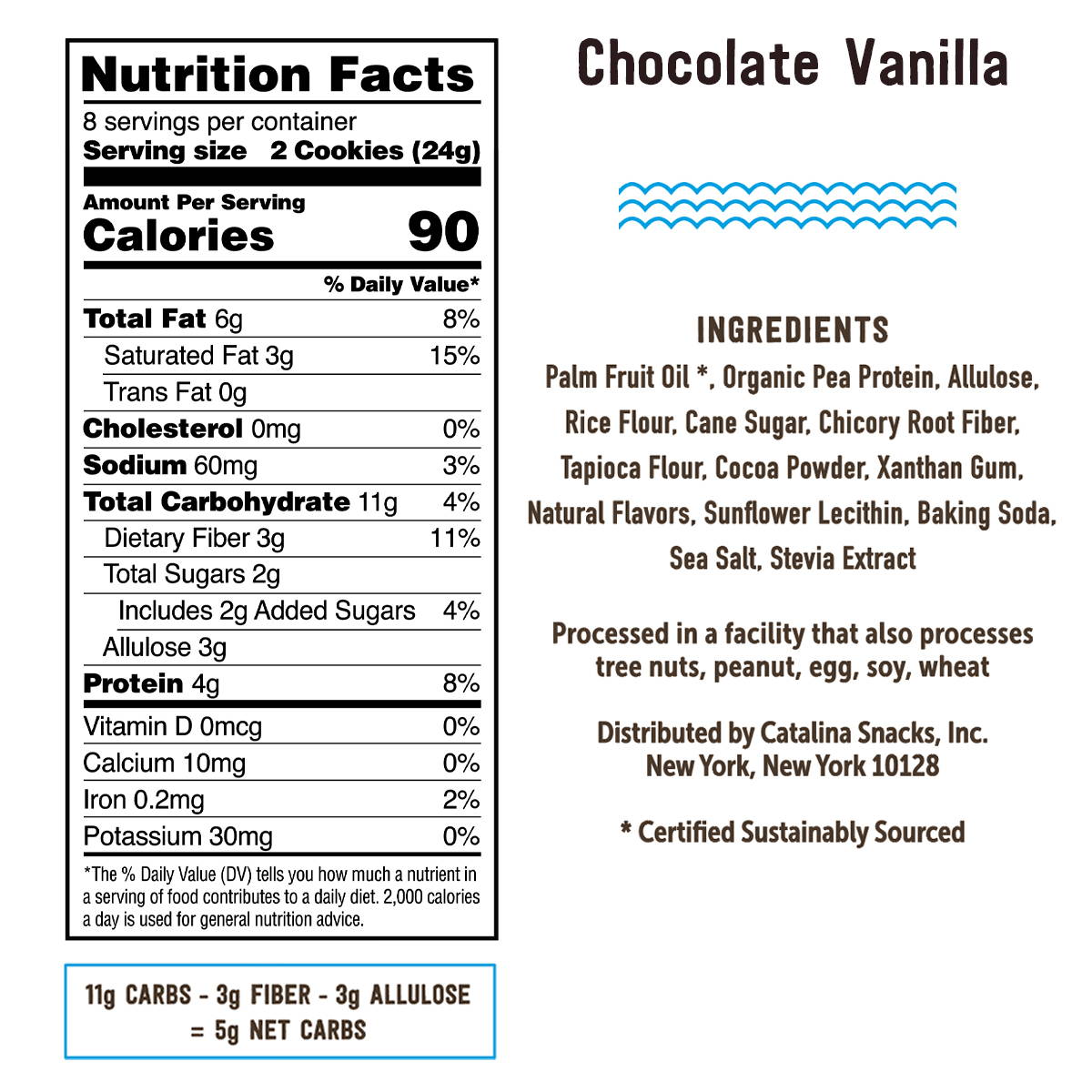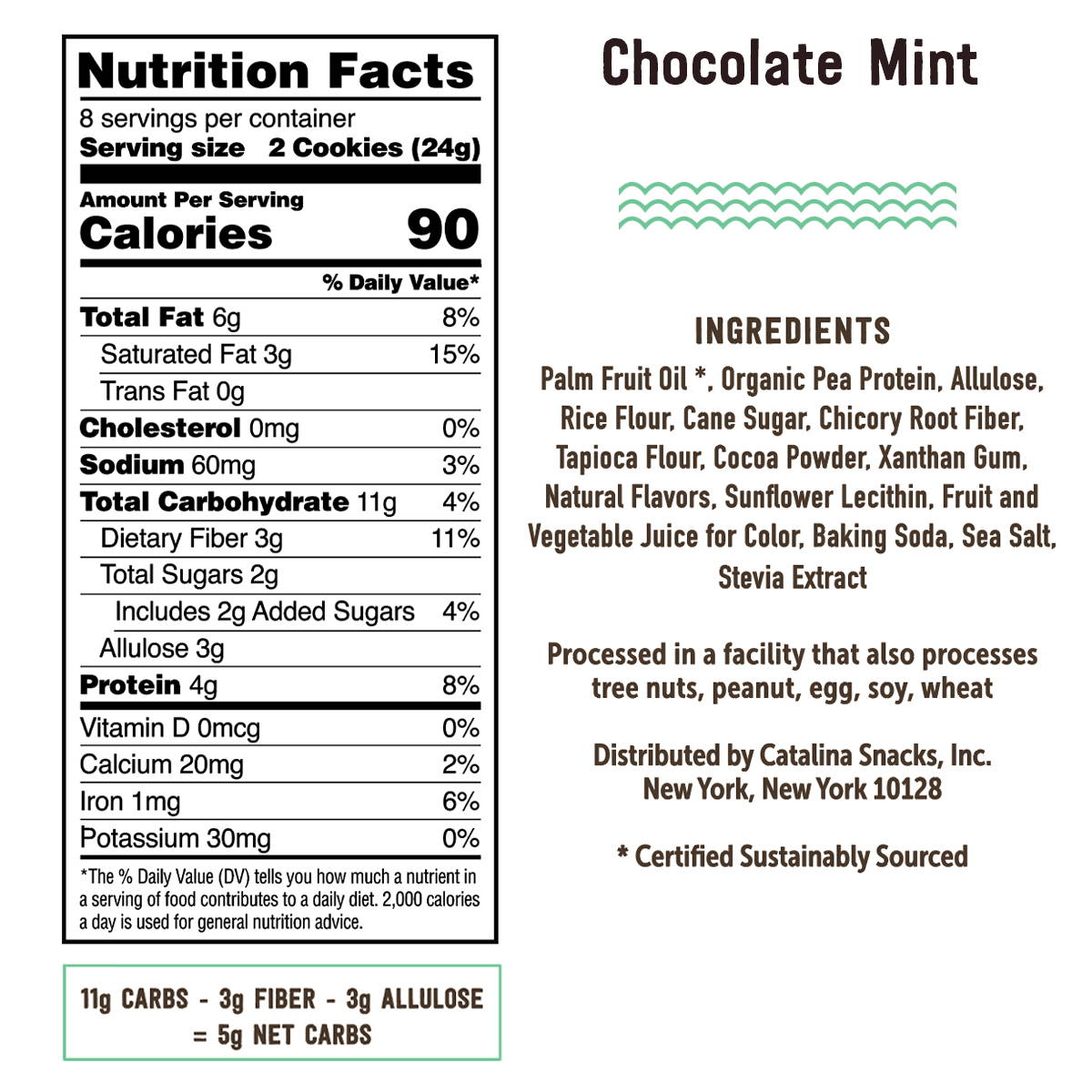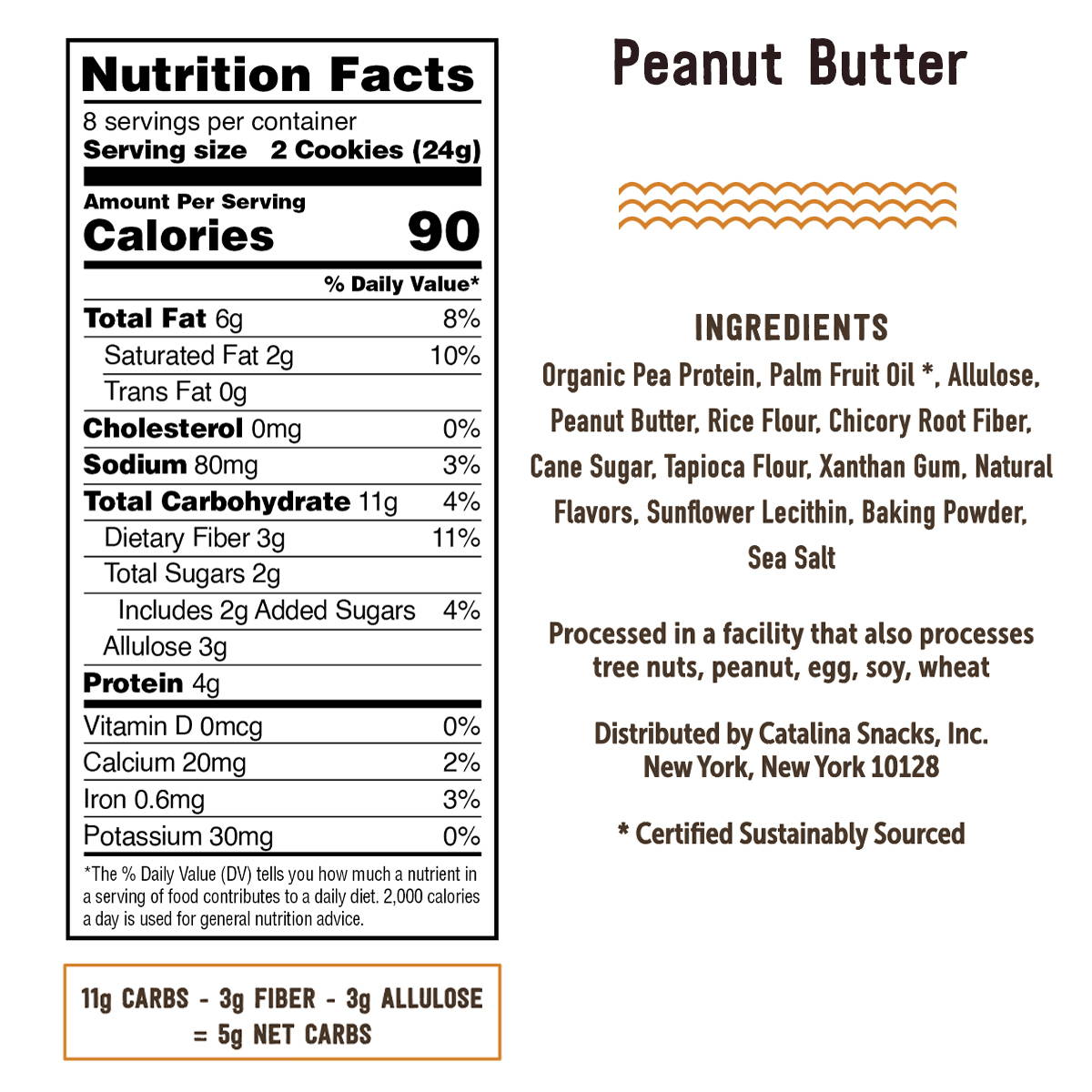 2 boxes of cookies is a 30-day supply of 32 cookies. 4 boxes of cookies is a 45-day supply of 64 cookies.
What milk should I dunk these cookies in?
If you are on Keto, we recommend dipping your cookies in Unsweetened Almond Milk - it has 0g carbs.
Do kids like these cookies?
Yes! We can't speak for all kids but the kids who've tried Catalina Crunch love it. It's a great alternative to the sugary big brand cookie options.