---












Premium, All-Natural Ingredients
We believe what you put in your body matters. So we only use the highest-quality, all-natural ingredients available.

Non-GMO blend of plant proteins and fibers
Our blend of seven plant proteins and fibers is designed to keep you full longer and promote gut health.

Zero artificial ingredients
We never have and never will use any artificial sweeteners, flavors or colors of any kind.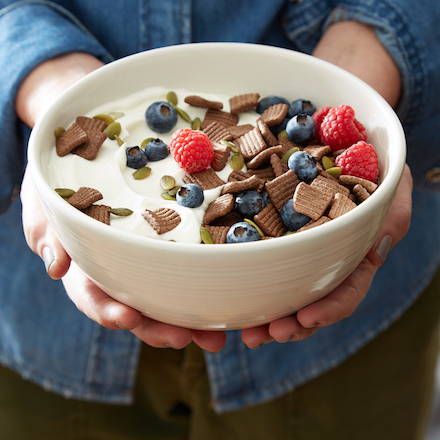 Our Cereal is Long-Baked for Maximal Crunch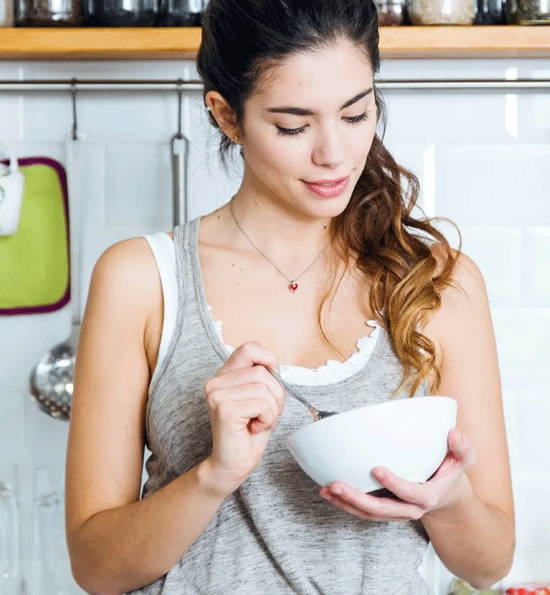 Here's Why Crunchy is Better:
Crunchy foods that are high in fiber and protein take up more room in your stomach, which means you stay full, longer.
Just like celery, when you crunch on Catalina Crunch, you burn calories in the process.
According to science, crunchy foods are more pleasurable to eat and thus your brain tells your stomach you are full sooner.
Crunching on Catalina Crunch gets your blood flowing to your jaws and brain, waking you up and boosting your energy.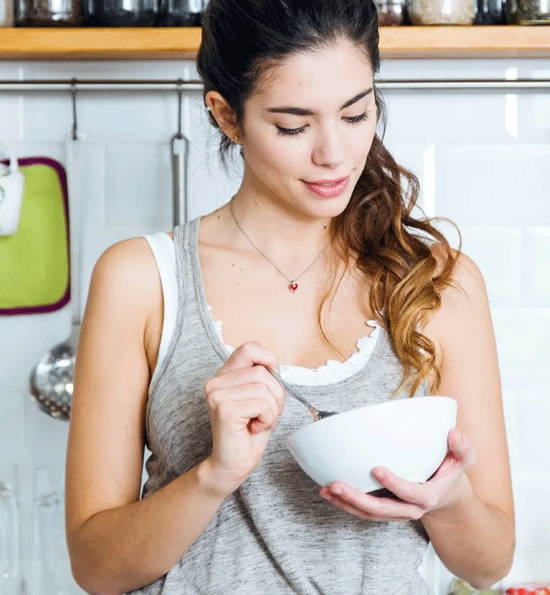 Hi, I'm Krishna - Here's My Story
As a kid, I ate chocolate puffs every day for breakfast and absolutely loved them!
Unfortunately, when I turned 17, I was diagnosed with T1 diabetes and had to give them up since they are just sugar and empty carbs.
I tried many healthy options for breakfast. But besides eggs, everything tasted like cardboard.
I got fed up. I wanted a delicious cereal that would satisfy my chocolate craving but that didn't have all the sugar and empty carbs. So I made my own: Catalina Crunch.
They've filled my mornings with child-like excitement. I am so proud of what we've created, and I can't wait to share this delicious new cereal with you!
Frequently Asked Questions
Is the cereal Keto-Friendly?
Yes! For those on Keto, blend your 0g carb milk with 1 tbsp nut butter for even more fat. It's yummy!
Is the cereal Gluten & Grain Free?
Yes! We don't use any ingredients containing gluten or grain.
Yes! All of our Cereal flavors are Non-GMO. Dark Chocolate, Cinnamon Toast and Maple Waffle are Non-GMO Project Verified.
Yes! Catalina Crunch Dark Chocolate, Maple Waffle, Cinnamon Toast, Fruity, Chocolate Peanut Butter, Chocolate Banana and Mint Chocolate Chip are 100% plant-based and packed full of pea-protein.
Yellow Pea Protein is rich in iron, arginine and branched-chain amino acids and offers benefits like improved muscle growth, feelings of fullness and heart health.
**Our Honey Graham Flavor is the only flavor that is NOT Vegan Friendly.
What are the ingredients?
Ingredient List: Catalina Flour (Pea Protein, Potato Fiber, Non-GMO Corn Fiber, Chicory Root Fiber, Guar Gum), Tapioca Flour, Organic High Oleic Sunflower Oil, Cocoa Powder (Chocolate flavors only), Baking Powder, Natural Flavors, Sea Salt, Calcium Carbonate, Stevia Extract, Monk Fruit (Cinnamon Toast flavor only)
We get quite a few folks who see the ingredient Potato Fiber and think "Potato Fiber = Potato". They think: "since potato is high in carbs (starch), potato fiber must be high in carbs too". This is not true!
Potato Fiber is made by grinding up a whole potato into potato flour and removing the starch (carbs) and protein, leaving mostly insoluble fiber. Since insoluble fiber is not digestible, potato fiber is thus Keto-Friendly and Low Carb.
Some customers have also been curious about the ingredient Non-GMO Corn Fiber. Catalina Crunch is Grain-Free because Corn Fiber is NOT the same thing as Corn! Corn is a Grain. Corn Fiber is not a Grain, it is a Prebiotic Fiber.
Your order includes a 30-day supply of cereal. You get four pouches of cereal and each pouch is about the same size as a box of cereal at the grocery store (9oz).
Or you can save even more by purchasing our Variety 6-Pack (45 day supply) or our Variety 8-Pack (60 day supply), which is only $1.25 per bowl.
What milk should I eat this with?
If you are on Keto, we recommend Unsweetened Almond Milk - it has 0g carbs.
Do kids like Catalina Crunch?
Yes! We can't speak for all kids but the kids who've tried Catalina Crunch love it. It's a great alternative to the sugary big brand cereal options, and it will most definitely keep your kids fuller, longer.
Why is Catalina more expensive than Big Box cereal?
Most cereals are loaded with Genetically Modified Wheat and Sugar which are the 2 cheapest ingredients available. Wheat costs about $0.35/lb and sugar costs about $0.15/lb.
We only use high-quality, non-GMO ingredients which are much more expensive. Our Organic Pea Protein ingredient costs over $6.00/lb (~20x more expensive than Wheat!) and our Monk Fruit (for subtle sweetness) costs us about $175/lb (~1,000x more expensive than sugar!).