---












PREMIUM, ALL-NATURAL INGREDIENTS
We believe what you put in your body matters. So we only use the highest-quality, all-natural ingredients available.

Non-GMO blend of plant proteins and fibers
Our blend of seven plant proteins and fibers is designed to keep you full longer and promote gut health.

Zero artificial ingredients
We never have and never will use any artificial sweeteners, flavors or colors of any kind.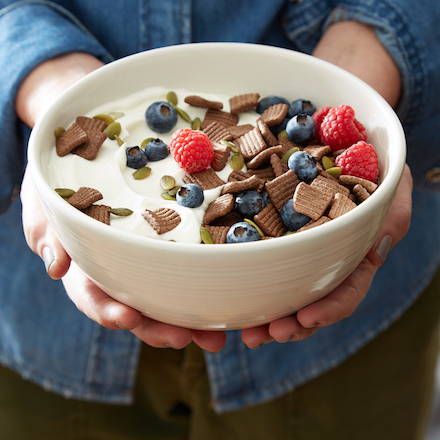 OUR CEREAL IS LONG-BAKED FOR MAXIMAL CRUNCH.
HERE'S WHY CRUNCHY IS BETTER.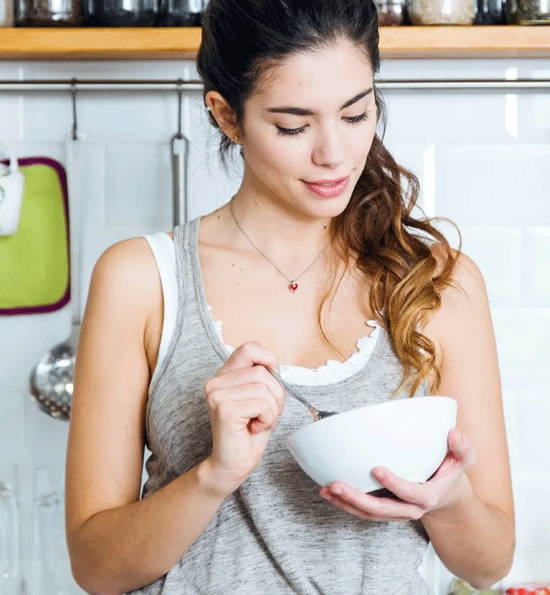 Crunchy foods that are high in fiber and protein take up more room in your stomach, which means you stay full, longer.
Just like celery, when you crunch on Catalina Crunch, you burn calories in the process.
According to science, crunchy foods are more pleasurable to eat and thus your brain tells your stomach you are full sooner.
Crunching on Catalina Crunch gets your blood flowing to your jaws and brain, waking you up and boosting your energy.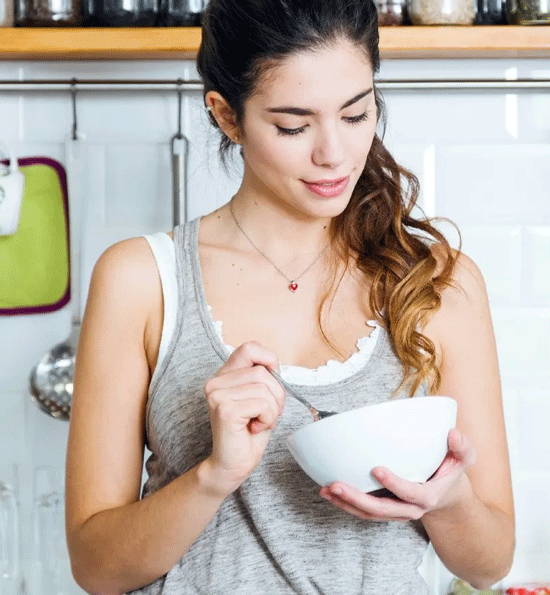 HI, I'M KRISHNA - HERE'S MY STORY
As a kid, I ate chocolate puffs every day for breakfast and absolutely loved them!
Unfortunately, when I turned 17, I was diagnosed with T1 diabetes and had to give them up since they are just sugar and empty carbs.
I tried many healthy options for breakfast. But besides eggs, everything tasted like cardboard.
I got fed up. I wanted a delicious cereal that would satisfy my chocolate craving but that didn't have all the sugar and empty carbs. So I made my own: Catalina Crunch.
They've filled my mornings with child-like excitement. I am so proud of what we've created, and I can't wait to share this delicious new cereal with you!
Friend referral
After liking the product, I emailed the info to friends. The discount code provided wasn't accepted at checkout.
I needed cereal!
Yay! This yummy cereal totally satisfies that "I gotta have a bowl full of crunchy cereal" craving! I added Almond milk for the perfect cereal. My husband likes to just eat it as a snack straight out of the bag.
Great deal!
This cereal is
1. Delicious
2. Nutritious with a small list of simple ingredients.
3. A pretty good deal, the bags are about six normal sized bowls, and you get four bags... And I don't eat it daily so it lasts me a long time making it easier to swallow the steep price.
The only minor bad thing I could think to say is that it stays really crunchy the whole time. Which maybe isn't even a bad thing? The milk at the end is cinnamon-y and awesome.
The cereal is worth it if you give a shit, just buy it.